We may earn money or products from the companies mentioned in this post.
Mercedes may or may not charge for loaner cars, as it depends on the dealership's policy. If your mercedes is under warranty and requires service or repairs, you may be wondering whether the dealership provides loaner cars for you to use during that time.
The answer is that it varies from dealership to dealership, as some may offer loaner cars for free while others may charge a fee. However, it is important to note that loaner cars are typically only available for customers who have purchased their vehicles from that specific dealership.
It's a good idea to check with your local mercedes dealership ahead of time to find out their policy and any associated fees.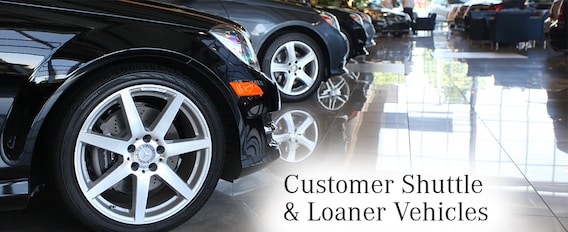 Credit: www.mercedesbenzparamus.com
Understanding Mercedes Benz Loaner Cars
It's quite common for mercedes benz car owners to wonder if they'll get a loaner car from their dealership when their car is being serviced. Sometimes, emergencies come up, and your car may need to spend a few hours or days in the service center.
Luckily, mercedes dealerships offer loaner cars to customers.
What Are Mercedes Loaner Cars?
When you take your mercedes benz to the dealership for repairs or servicing, you might be eligible for a loaner car. A loaner car is a complimentary car that you can use while your mercedes benz is being serviced. It's a way to ensure that you can continue with your activities without disruption and still drive a luxury car during the repair period.
How Do Mercedes Loaner Cars Work?
The loaner car program is usually available to mercedes benz owners whose car is still under the factory warranty or any extended warranty offered by the dealership. The program is also offered to customers whose cars are undergoing repairs that will last more than an hour.
When you bring your car in for servicing, you'll have to request a loaner car reservation. The dealership will ask you to provide your driver's license, proof of insurance, and a valid credit card. The credit card is required to ensure that the car is returned on time, in good condition, and with a full tank of gas.
Once everything is confirmed, you'll be given a loaner car and can be on your way.
Types Of Mercedes Loaner Cars
Mercedes benz offers various types of loaner cars, depending on the dealership and availability. The loaner car fleet is usually made up of cars from the current or previous years. Typical loaner car models include:
C-class
E-class
S-class
Gla suv
Gle suv
Glc coupe
Mercedes benz offers complimentary loaner cars for customers whose cars are being serviced, subject to availability. Loaner cars ensure that customers can go on with their activities without any disruption or worry. If you need a loaner car, be sure to reserve it early and know the terms and conditions.
Availability Of Mercedes Benz Loaner Cars
Are you wondering whether mercedes charges for loaner cars? First things first, mercedes offers loaner cars to their customers, but they are not always free of charge. The availability of these cars depends on several factors, including the criteria for accessing them.
How To Access Mercedes Loaner Cars
To access mercedes loaner cars, you need to be a car owner who has purchased or leased a new or pre-owned vehicle from a certified mercedes-benz dealership. Loaner cars are typically offered as a convenience to customers who need a replacement vehicle while their own is being serviced.
Criteria For Accessing Mercedes Loaner Cars
While loaner cars are typically offered as a convenience, they are not always available to every customer. Some of the criteria for accessing mercedes loaner cars include:
The type of service required for your vehicle: Some services may not require a loaner car while others may.
The duration of the service: Typically, only services taking more than a few hours to complete qualify for a loaner car.
Availability: Loaner cars are available on a first-come, first-served basis, and some dealerships may have a limited number of cars available.
Factors That Determine The Availability Of Mercedes Loaner Cars
Several factors determine the availability of loaner cars at mercedes-benz dealerships, including:
The number of loaner cars available at the dealership
The number of customers who need loaner cars
The duration of each service and the number of cars required to complete the service
The dealership's policies on loaner car availability
Mercedes Loaner Cars Service Centers Across The World
Mercedes loaner cars are available at service centers across the world. The availability of loaner cars may vary by location, so it's important to check with your local dealership to determine if loaner cars are available and, if so, what the policies and criteria are.
While mercedes offers loaner cars as a convenience to customers, they are not always free of charge. The criteria for accessing loaner cars may vary by dealership, so it's essential to inquire at your specific dealership about their policies before needing to use them.
Does Mercedes Charge For Loaner Cars?
Explanation Of Mercedes-Loaner Cars Cost Policy
If you are a mercedes owner, you might be wondering whether the company charges for loaner cars. The good news is that mercedes does offer loaner cars to its customers, but it might come with a cost depending on the situation.
The company's loaner car cost policy states that if your car is under mercedes' new vehicle warranty or extended limited warranty, the loaner car should be provided at no cost. However, if your vehicle is no longer under warranty, you may be charged for the use of a loaner car.
How Loaner Car Charges Are Determined
Loaner car charges at mercedes are primarily determined by the type of vehicle being serviced and the length of the service. Typically, mercedes charges an hourly rental fee, plus the cost of fuel used and any additional services required during the rental period.
The cost varies depending on the location, but it is usually around $50 to $75 per day.
Comparison Of Mercedes Loaner Cars Policy And That Of Other Automakers
Mercedes' loaner car policy is more generous compared to other automakers. For example, bmw charges for the use of loaner cars regardless of the vehicle's warranty status. Additionally, some automakers don't offer loaner cars at all, leaving their customers without transportation options while their vehicle is being serviced.
In this aspect, mercedes goes above and beyond its competitors to ensure customer satisfaction.
Factors That May Affect The Charges For Mercedes Loaner Cars
The cost for a loaner car at mercedes might not be the same for every situation. There are some factors that could affect the charges, including:
Type of service: The cost might be higher for more complex services that require an extended service period.
Vehicle model: Loaner cars provided for higher-end models might come at a higher rental cost.
Rental period: The longer you keep the loaner car, the higher the charges might be.
Additional services: Aside from the hourly rental fee, additional services requested during the loaner period could result in extra charges.
Overall, the loaner car cost policy at mercedes is fair and competitive, providing customers with transportation options while their vehicle is being serviced. As a responsible car owner, it is essential to understand the loaner car cost policy to avoid any surprises in case you need to use one.
Pros And Cons Of Using Mercedes Loaner Cars
Does Mercedes Charge For Loaner Cars
As a mercedes owner, you may be entitled to a loaner car during scheduled maintenance or repairs. But you may be wondering if there are any hidden costs associated with this service. Does mercedes charge for loaner cars? Let's find out the answer to this question and explore the pros and cons of using mercedes loaner cars.
Advantages Of Mercedes-Loaner Cars
Here are some benefits of using a mercedes loaner car:
Convenience: A loaner car saves you the hassle of figuring out how to get around while your vehicle is in service.
High-quality vehicles: You can expect to receive a loaner car of the same or similar model as your mercedes, so you'll be driving a high-end car even if it's not yours.
Complimentary service: Some mercedes dealership offers loaner cars for free during service, so you can take advantage of this service at no cost.
Reduced wear and tear on your car: By using a loaner car, you can avoid adding more mileage or issues to your vehicle while it is in the shop.
Disadvantages Of Mercedes-Loaner Cars
There are also some cons to consider when using a mercedes loaner car:
Limited availability: Loaner cars may not always be available, especially during peak service times.
Restrictions on use: Loaner cars usually have restrictions on the distance and time you can drive them for, and they may also have restrictions on where you can take them.
Different driving experience: Even though it may be the same brand, driving a different year or model can feel different and may take some getting used to.
Responsibility for damages: If damages or accidents occur while using a loaner vehicle, you may be held financially responsible.
Overall, using a mercedes loaner car can be a convenient and high-end service that comes with many benefits, but there are also limitations and risks to consider. When utilizing a loaner car service, always read and understand the terms and conditions, including any fees or potential liabilities.
Frequently Asked Questions On Does Mercedes Charge For Loaner Cars
Do I Have To Pay For A Loaner Car At Mercedes?
No, mercedes does not usually charge for loaner cars, but some dealer policies may differ. It's better to check with your dealership about their loaner car policy beforehand.
How Can I Reserve A Loaner Car From Mercedes?
You can make a reservation for a loaner car when you call or schedule service online with your dealership. Make sure you check the availability of the loaner car before scheduling the service.
What Car Models Are Available As Loaner Cars At Mercedes?
Mercedes dealerships usually offer loaner cars from their inventory of new models. These can include popular mercedes models such as c-class, e-class, glc, gle-class, and gls-class.
How Long Can I Keep A Loaner Car From Mercedes?
The length of time you can keep a loaner car at mercedes varies by dealership and the level of service being performed on your vehicle. Some dealerships offer loaner cars for 24 hours, while others may allow you to keep the car for a few days.
Do I Need To Have A Certain Type Of Insurance To Take A Loaner Car?
Yes, it's important to have a full coverage insurance policy in order to take a loaner car from mercedes. Additionally, your policy must include liability, collision, and comprehensive coverage to rent a loaner car.
Can I Use A Loaner Car From Mercedes For Personal Use?
You can use a loaner car from mercedes for personal use, but it's always a good idea to check with your dealership about any restrictions. Some dealerships may limit the mileage and personal use of the loaner car.
Conclusion
The answer to whether mercedes charges for loaner cars or not is not a straightforward one. While some dealerships may provide loaner cars at no extra cost, others may charge a fee or require customers to have a specific type of insurance coverage.
It's important for mercedes owners to check with their dealership ahead of time to understand their policies and avoid any surprises. Additionally, it's worth noting that while loaner cars can be convenient, they may not always be necessary and customers may have other options such as rental cars or public transportation.
Overall, while loaner cars may come with some added costs, the benefits of having a reliable means of transportation while their vehicle is being repaired may outweigh the price. As with any service, it's best to weigh the pros and cons and make an informed decision based on individual circumstances.